R-PLS Plastic Mesh Sleeves
The sleeve for reduced mortar consumption and optimal mechanical interlock
Features and benefits
Ensures that the anchor rod is properly centred.
Reduces consumption of resin
User-friendly installation in hollow substrates
Size must be adjusted to the hole depht and diameter
Hole cleaning is not necessary
Contact us to get information about product availability and it's price
Something went wrong... Please try again.
Fill in the form with your details and send request for a R-PLS Plastic Mesh Sleeves
Your request will be sent to our sales department. Please note this is not a purchase order.
Product information
Size

Product Code

Plastic mesh sleeve size

Stud size

Raw material

Colour

dxl

[mm]

-

-

-

Ø12

R-PLS-12050-10

12x50

M8

polypropylene

transparent

Ø_16

R-PLS-16085-10

16x85

M10-M12

polypropylene

transparent

R-PLS-16130-10

16x130

M10-M12

polypropylene

transparent

Ø_20

R-PLS-20085-10

20x85

M16

polypropylene

transparent
Applications
For use with R-STUDS threaded rods in hollow base materials
Installation guide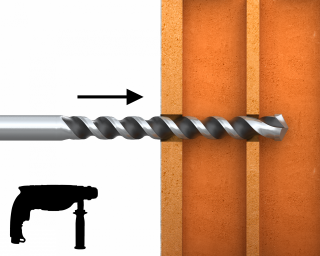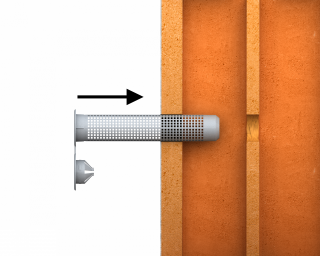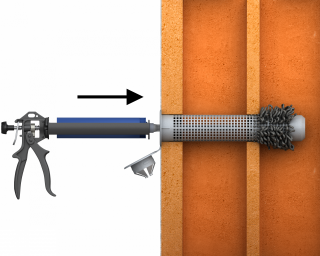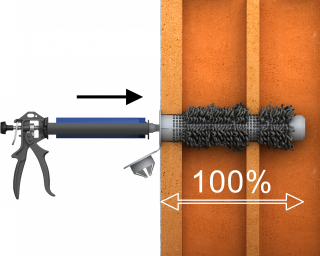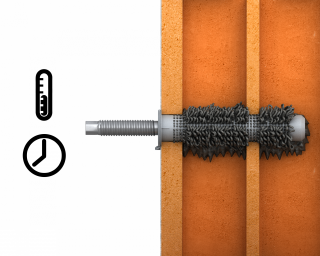 Drill the hole and clean it up.
Insert the sleeve in the hole.
Apply the resin in 100 % of depth of the hole and close the cap.
Place the stud in the sleeve and wait until full curing of the resin, as stated on the product label.
After full curing of the anchor, install the fixed element with proper torque.
Downloads
Need documents for other product? Visit our Technical Library.
go to library