Decking screws for outdoor applications of wood and chipboard
Features and benefits
Produced of hardened carbon steel with coating layer to avoid stain in outdoor applications
No pre-drilling reqiured
Drilling point to the very top of the screw for fast start
The partial thread on the shaft of the screw allows multiple elements to be clamped together securely without separation
Trim countersunk head with cutting ribs for easy countersinking and a precise flush finish
TX drive quarantees secure transmission of screw-in torque and no pop-out of the bit
Notched thread and wax coating for reduced friction
Crack avoidance
Power and battery-saving
Contact us to get information about product availability and it's price
Something went wrong... Please try again.
Fill in the form with your details and send request for a R-DSX Decking Screws
Your request will be sent to our sales department. Please note this is not a purchase order.
Base material
Decking

Timber

Wood

Chipboard

Plywood

Laminate

PVC Profile
Applications
Decking
Wooden elements exposed to water or mist
Outdoor chipboard constructions
Laminated wood and exotic wood construction
Wooden fences
Installation guide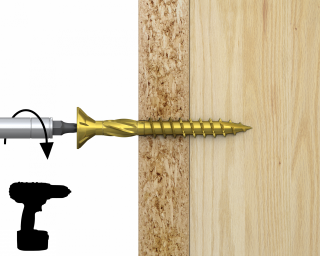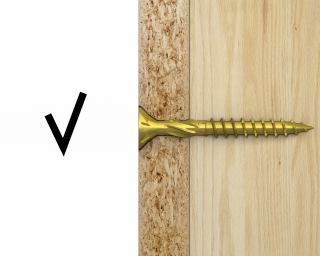 Choose the right length and diameter of the screw
Drive the screw straight until the head is flush
Screws with partial thread can clamp wooden parts avoiding spaces between them
Screws with trim countersunk head allow flush connection
Downloads
Need documents for other product? Visit our Technical Library.
go to library