Truly universal plug which fixes into any base material, solid or hollow.
Features and benefits
Recommended for unknown substrates and exploited holes.
Short length enables successful use in thin walls.
Unique geometry guarantees maximum expansion and grip.
100% assurance of proper anchoring derived from unique split design of the plug in it's top part.
Anti-rotation features prevent spinning in the hole.
Lip prevents plug slipping into over-sized holes.
For use also with
Concrete

Solid Brick

Solid Sand-lime Brick

Vertically-perforated Clay Block

Hollow Sand-lime Brick

Aerated Concrete Block

Plasterboard
Applications
Shelves
Suspended ceilings
Electrical fittings
Cable trays
Boilers
Radiators
Lighting
Bathroom fittings
Installation guide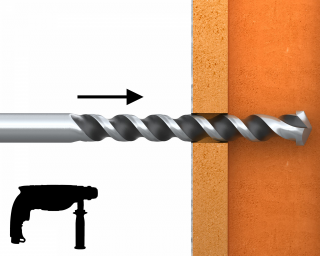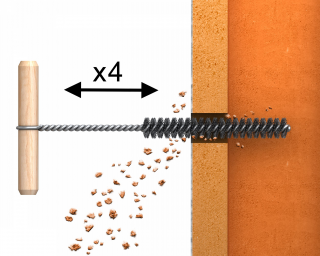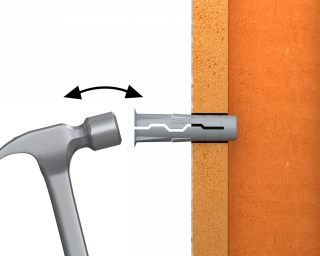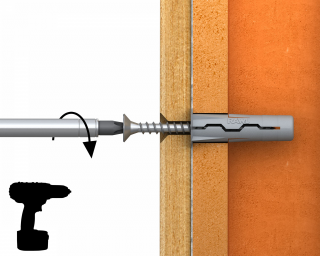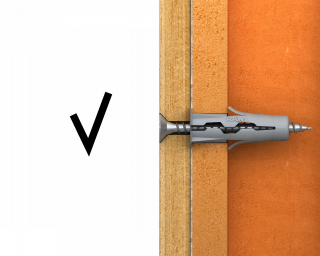 Drill a hole of required diameter.
Insert UNO plug into hole and tap home.
Insert screw of required diameter into plug through fixture and tighten.
Downloads
Need documents for other product? Visit our Technical Library.
go to library
Contact us to get information about product availability and its price
Something went wrong... Please try again.
Fill in the form with your details and send request for a UNO® UNIVERSAL PLUG
Your request will be sent to our sales department. Please note this is not a purchase order.