R-XPT-HD Hot Dip Galvanized Throughbolt
Hot Dip Galvanized throughbolt for non-cracked concrete
Features and benefits
Increased corrosion resistance due to hot dip zinc external protection layer
R-XPT is suitable for reduced embedment to avoid contact with reinforcement
Embedment depth markings help to ensure precise installation of the anchor
Design of R-XPTII allows drilling and installing directly through the fixture and helps to reduce installation time
High quality with cost effectiveness
Cold formed body ensures consistent dimensional accuracy
Contact us to get information about product availability and its price
Something went wrong... Please try again.
Fill in the form with your details and send request for a R-XPT-HD Hot Dip Galvanized Throughbolt
Your request will be sent to our sales department. Please note this is not a purchase order.
Base material
Non-cracked concrete C20/25-C50/60

Unreinforced concrete

Reinforced concrete
For use also with
Natural Stone (after site testing)
Applications
Cladding restraint
Curtain wall
Balustrading
Barriers
Handrails
Racking
Structural steel
Bollards
Installation guide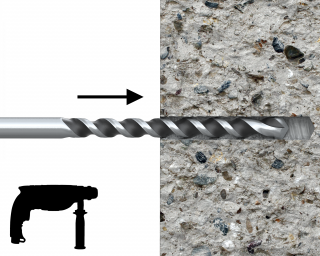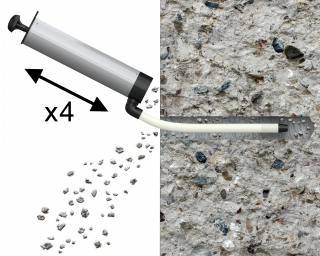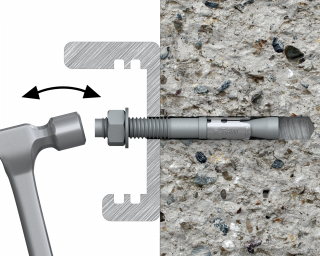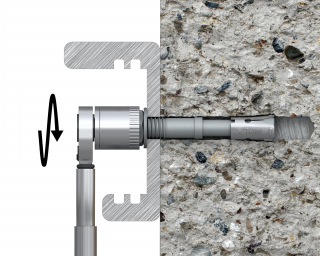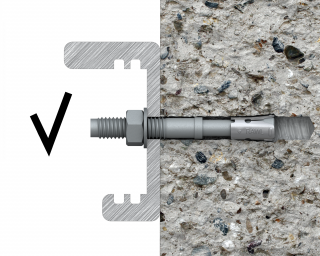 Drill a hole of required diameter and depth
Clear the hole of drilling dust and debris (using blowpump or equivalent method)
Lightly tap the throughbolt through the fixture into hole with a hammer, until fixing depth is reached
Tighten to the recommended torque
Downloads
Need documents for other product? Visit our Technical Library.
go to library