R-RPC-0500 Universal foam cleaning agent
Universal cleaner for cleaning guns, removing uncured foams and adhesives.
Features and benefits
Dissolves uncured polyurethane completely.
Perfectly degrease work surfaces (steel, glass, wood) before application of polyurethane or silicone
Safe for the surface of PVC and most plastics
Application from +5°C up to +35°C
The term of validity 36 months
Contact us to get information about product availability and it's price
Something went wrong... Please try again.
Fill in the form with your details and send request for a R-RPC-0500 Universal foam cleaning agent
Your request will be sent to our sales department. Please note this is not a purchase order.
Product information
Product Code

Colour

Basis weight

Range of temperatures for application

-

[g]

[°C]

R-RPC-0500

colourless

0.78

5-35
Base material
Concrete

Concrete Slab

Solid Concrete Block

Gypsum Fibreboards

Aerated Concrete Block

Hollow Lightweight Concrete Block

Lightweight Concrete Block

Ceramic Hollow Block

Wood

Chipboard

Plasterboard

High-Density Natural Stone

Masonry

Solid Brick

Silicate Blocks

Solid Sand-lime Brick

Hollow Brick

Hollow Sand-lime Brick

Vertically-perforated Clay Block

PVC Profile

Window Profile
Applications
Removig of uncured PU foam and polyurethane adhesives
Cleaning valves cans and guns after the application of PU foam
Cleanup substrates before application of PU foam
Installation guide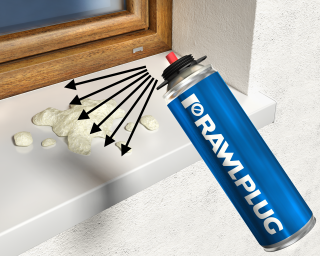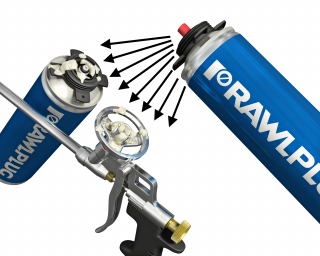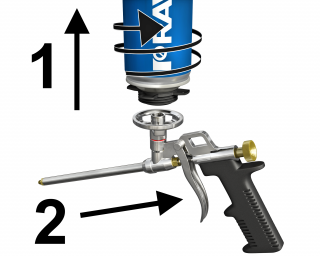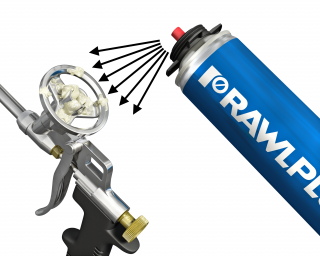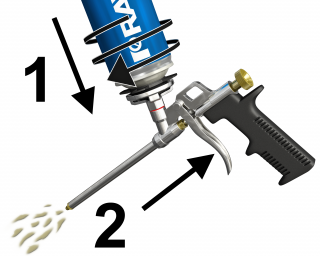 Surface Cleaning:
- Apply to the valve of the product enclosed spray tip
- Spray the fresh dirt
- When cleaning valve on the can of PU foam thoroughly spray the valve and the gun's adapter
- Remove dirt with a dry cloth
Gun Cleaning:
- Disconnect the gun from the can with PU foam. Remaing foam inside the gun remove by pressing the trigger of the gun
- Apply to the valve of the product enclosed spray tip
- Spray basket of gun using PU Foam Cleaner
- Remove the spray tip from the valve and connect the can with the gun - screwing it into the basket of the gun
- Press the trigger several times until the gun is completely cleaned
- Thoroughly dry all cleaned surfaces
Downloads
Need documents for other product? Visit our Technical Library.
go to library