R-RBL-H Rawlbolt® – Hook Bolt
World's most popular all-purpose expanding shield anchor - hook bolt version
Features and benefits
Hook designed & manufactured for maximum performance
Three-pieces expanding sleeve of maximum expansion provides optimal load and safety of use in any substrate
Hook Rawlbolts are not suitable for all arrest systems nor shock loading
Contact us to get information about product availability and it's price
Something went wrong... Please try again.
Fill in the form with your details and send request for a R-RBL-H Rawlbolt® – Hook Bolt
Your request will be sent to our sales department. Please note this is not a purchase order.
Base material
Cracked concrete C20/25-C50/60

Non-cracked concrete C20/25-C50/60

Unreinforced concrete

Reinforced concrete

Solid clay brick ≥ 20MPa

Hollow Lightweight Concrete Block LAC 5 ≥ 5MPa

Hollow Sand-lime Brick ≥ 15MPa

Concrete hollow floor block (eg. Teriva)

Hollow-core Slab C20/25

Hollow-core Slab C30/37-C50/60
For use also with
Natural Stone (after site testing)
Applications
Supporting guy ropes, stays and cables
Supporting ladder restraints
Installation guide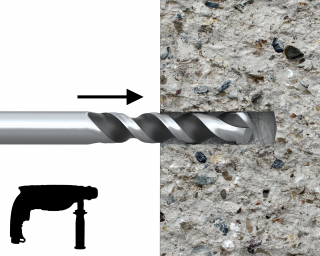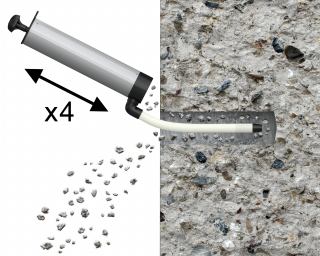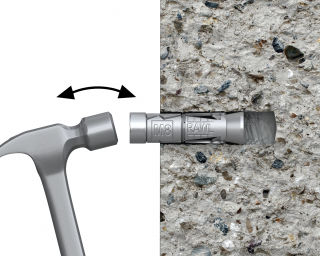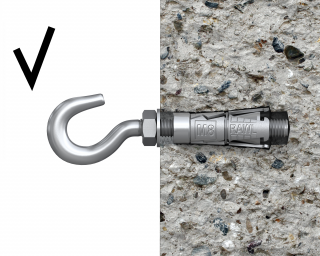 Drill a hole of required diameter and depth. Note: When fixing into brickwork, mortar joints should be avoided
Clear the hole of drilling dust and debris (using blowpump or equivalent method)
Insert the anchor (tap home until flush with surface) and position hook accordingly
Tighten to recommended torque, using the hex nut (not the hook)
Downloads
Need documents for other product? Visit our Technical Library.
go to library