R-LX-I-ZP Zinc plated Internally Threaded Concrete Screw Anchor
Self-tapping concrete screwbolt
Features and benefits
Time-efficient installation through streamlined procedure - simply drill and drive
Completely removable
Unique design with patented threadform ensures high performance for relatively small hole diameter
Non-expansion functioning ensures low risk of damage to base material and makes R-LX ideal for installation near edges and adjacent anchors
High performance in non-cracked concrete
Different head types for any application
Oversize head for fixtures with elongated holes
Excellent product for temporary fixing
Suitable for standard and reduced embedment depth
Contact us to get information about product availability and it's price
Something went wrong... Please try again.
Fill in the form with your details and send request for a R-LX-I-ZP Zinc plated Internally Threaded Concrete Screw Anchor
Your request will be sent to our sales department. Please note this is not a purchase order.
Base material
Cracked concrete C20/25-C50/60

Non-cracked concrete C20/25-C50/60

Reinforced concrete

Unreinforced concrete
For use also with
Natural Stone (after site testing)
Applications
Through-fixing
Temporary anchorages
Formwork support systems
Balustrading & handrails
Fencing & gates manufacturing and installation
Racking systems
Public seating
Scaffolding
Installation guide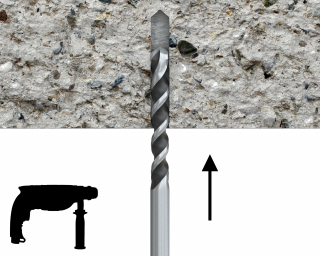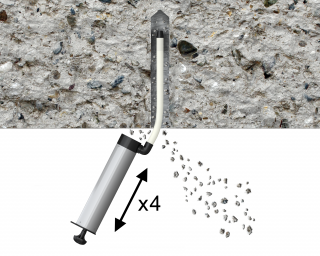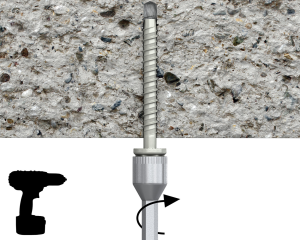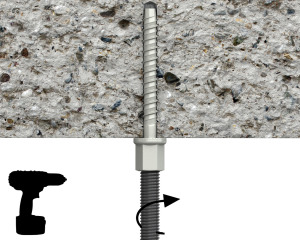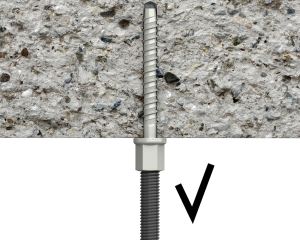 Drill the hole with rotary hammer drilling machine. Drill to a required depth.
Blow out dust at least 4 times with a hand pump.
Possibility of unscrewing and re-screwing.
Tighten to the recommended torque.
After installation.
Downloads
Need documents for other product? Visit our Technical Library.
go to library