R-KWX Insulation retaining plate with perforator
Joining retaining plate with perforator for countersunk installation in mineral wool insulation boards
Features and benefits
Usage always with screw-in insulation fixing eg. R-TFIX-8SX / KWX
Wide retaining plate improve pull-through insulation loads for the fixing point
Allows countersunk installation into all mineral wool-insulation boards with minimal lateral tensile strength and phenolic board
Accurate countersunk setting automatically sets the fixing flush with the insulation layer
Permanent contact pressure
No additional installation tool required
Quick and easy installation
Compatible with TFIX-8S-MW insulation cap
Contact us to get information about product availability and it's price
Something went wrong... Please try again.
Fill in the form with your details and send request for a R-KWX Insulation retaining plate with perforator
Your request will be sent to our sales department. Please note this is not a purchase order.
Product information
Size

Product Code

Fixing

Drill diameter

Fixing

Plate diameter

Length

D

Ø

L

[mm]

110

R-KWX-110

110

63.5

13.7

63,5

R-KWX-63

63.5

63.5

16.5
For use also with
Polystyrene (EPS) Boards

Mineral Wool Boards
Applications
External Thermal Insulation Composite Systems (ETICS)
Installation guide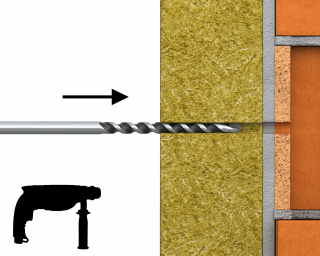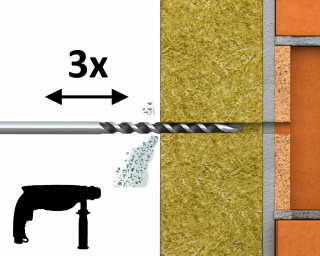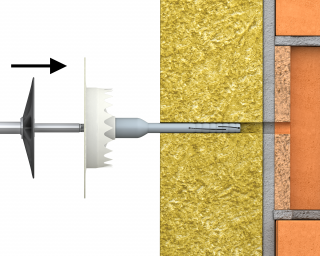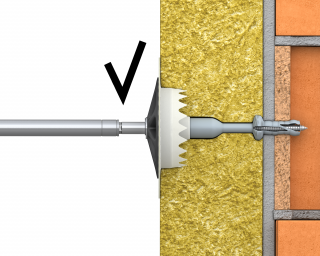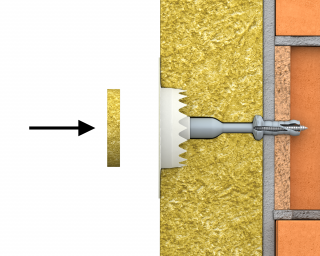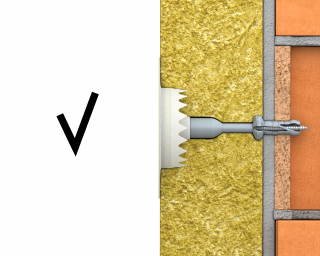 Drill a hole of required diameter and depth
Drilling depth of min 35mm in A,B,C,D materials and 75mm in Aerated Concrete Block.
Clean drilled hole 3 times.
Insert R-TFIX-TOOL-BLACK into recess in head moulding of R-TFIX-8SX screw.
Insert the fixing into the drilled hole.
When using the KWX-63 the teeth should be embedded in the insulation material after hammering.
Embedment depth of min 25mm in A,B,C,D materials and 65mm in Aerated Concrete Block.
Apply steady axial pressure, ensuring the disc of the setting tool is kept perpendicular to the fixing axis.
Steadily drive in the screw with high revs until fixing is secure (when disc touches insulation surface).
Downloads
Need documents for other product? Visit our Technical Library.
go to library