R-GUN Battery Extrusion Gun with Dosing 380 ml
Memory function - enables precise dispensing of a repetitive amount of resin
Features and benefits
Quick and easy application of resins.
Wireless work thanks to a powerful battery.
Option of memorizing the dose.
Regulation of the dosing speed.
Anti-drip function
Battery powered - high performance lithium-ion battery.
Memory function - enables precise dispensing of a repetitive amount of resin
Product information
Product Code

Suitable for

Box

WEIGHT

Magnitude of force exerted by the applicator Magnitude of force exerted by the applicator

Voltage

Range of temperatures for application

[English]: Moc akumulatora

Performance

[English]: Czas ładowania

[English]: Prędkość wyciskania

Description

-

[pcs]

[kg]

[kN]

[V]

[°C]

[Ah]

-

-

[mm/s]

-

R-GUN-380-AKUDOSE

For 380ml (10:1 ratio) coaxial cartridges.

1

1.82

max 5

18

+5 - +40

2

up to 50 cartridges on 1 battery

100% - 65 min

4.5

-

RT-CGB-18V-DB2

R-GUN-380-AKUDOSE, R-GUN-KEX600AKUDOS

-

-

-

18

-

2

-

-

-

Li-ion Battery pack 2,0 Ah 18V
Installation guide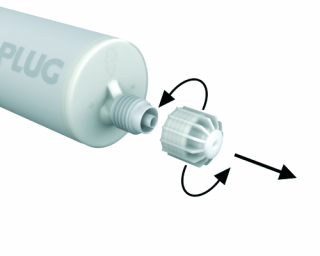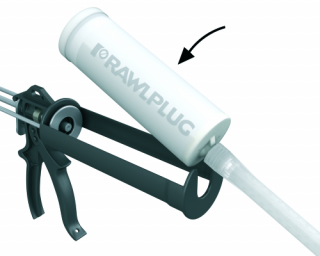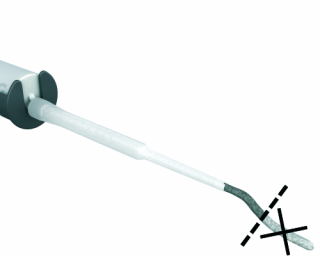 Charge the battery and install it in the dispenser handle. Release the squeezing piston with the button and pull it backwards.
Open the cartridge and attach the proper nozzle.
Put the cartridge into the powered gun thoroughly.
By pressing the trigger dose the required amount of the product. Dispense to waste until even colour is obtained (min. 10 cm).
Resin dosaging can be performed in a manual or repetitive function. The setting is possible by selecting the manual or repate button
After finished work empty the gun and clean if necessary.
Downloads
Need documents for other product? Visit our Technical Library.
go to library
Contact us to get information about product availability and its price
Something went wrong... Please try again.
Fill in the form with your details and send request for a R-GUN Battery Extrusion Gun with Dosing 380 ml
Your request will be sent to our sales department. Please note this is not a purchase order.