R-DCA-A4 Stainless Steel Wedge Anchor
Internally threaded stainless steel drop-in anchors for simple hammer-set installation
Features and benefits
High performance in cracked and non-cracked concrete confirmed by ETA
Product recommended for applications requiring fire resistance
Stainless steel material for high resistance to corrosion
Easy to install by hammer action and manual setting tool
Slotted sleeve and internal wedge component together facilitate easy setting and expansion
Product is covered with European Technical Assessment for multi-point non-structural fixings
Product was tested for construction fixing
Contact us to get information about product availability and its price
Something went wrong... Please try again.
Fill in the form with your details and send request for a R-DCA-A4 Stainless Steel Wedge Anchor
Your request will be sent to our sales department. Please note this is not a purchase order.
Base material
Cracked concrete C20/25-C50/60

Non-cracked concrete C20/25-C50/60

Unreinforced concrete

Reinforced concrete
Applications
Pipelines systems
Ventilation systems
Sprinkler systems
Cable conduits and wires
Gratings
Installation guide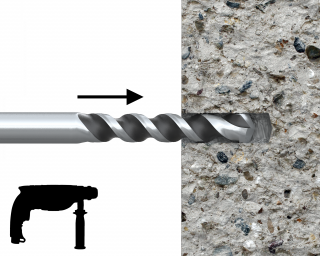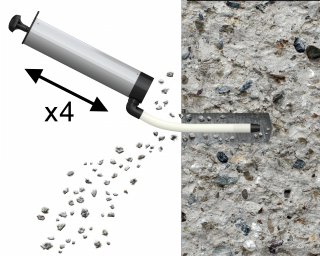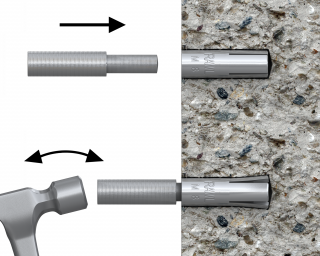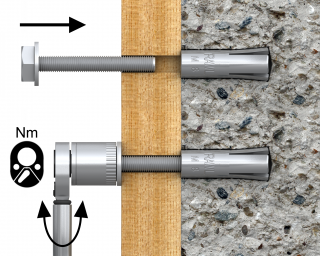 Drill a hole of required diameter and depth
Clear the hole of drilling dust and debris (using blowpump or equivalent method)
Insert wedge anchor, slotted end first
Use the setting tool to drive the internal wedge into the anchor
Insert bolt or stud through fixture and tighten to the recommended torque
Downloads
Need documents for other product? Visit our Technical Library.
go to library