R-BRUSH Manual Cleaning System
Brush accessory for cleaning out holes prior to anchor installation
Features and benefits
Ideal for cleaning dust from drilled holes prior to applying bonded anchors or installing mechanical anchors
Hole cleaning is necessary for correct loads
Suitable for variable anchor embedment depths up to 2,5 m.
Suitable for repetitive and frequent use.
Contact us to get information about product availability and it's price
Something went wrong... Please try again.
Fill in the form with your details and send request for a R-BRUSH Manual Cleaning System
Your request will be sent to our sales department. Please note this is not a purchase order.
Base material
Concrete C12/15-C50/60
Applications
Drilling holes in concrete, brick and stone
Rebar missed-outs
Rebar
Post-installed rebar connections
Formwork installation
Securing formwork
Shear dowel connections
Foundation wall connections
Renovation and modrnization of bridges, buildings.
Installation guide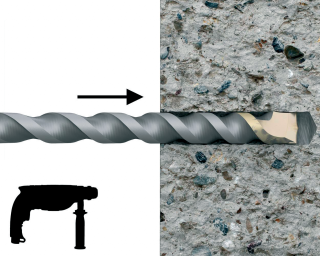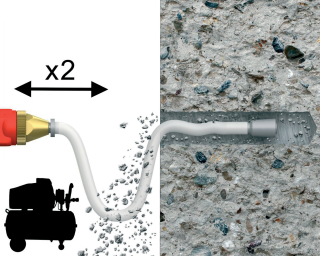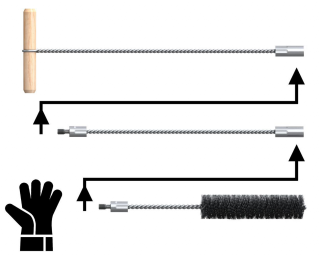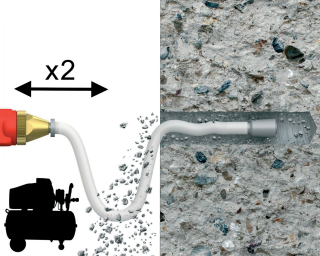 Drill hole to the required diameter and depth for stud size being used.
Before inserting anchor, clean inside of hole by commpresed air starting from the drill holle botton. Blow the hole at least twice by compressed air at minimum 6 bar.
Choose extensions and brushes to the selected depth and diameter of the hole, then combine them into one set.
Clean the hole twice with a prepared brush set.
Clean the hole again with compressed air.
Downloads
Need documents for other product? Visit our Technical Library.
go to library