POW-07-ALZN Oval steel washers – flat version
Oval steel washer with aluminum-zinc coating for roofing applications
Features and benefits
Oval washer made of aluminum and zinc sheet,  which ensures a very high resistance against corrosion
Its sculpted shape allows for trouble-free installation using a dedicated rigid mounting screws for hard roof insulation
Contact us to get information about product availability and it's price
Something went wrong... Please try again.
Fill in the form with your details and send request for a POW-07-ALZN Oval steel washers – flat version
Your request will be sent to our sales department. Please note this is not a purchase order.
Base material
Metal Sheet & Profiles

Timber

Chipboard

Oriented Strand Board

Plywood

Concrete

Concrete Slab
Applications
Systems of mechanically fastened flexible roof waterproofing membrane
Installation guide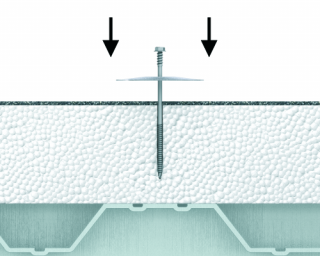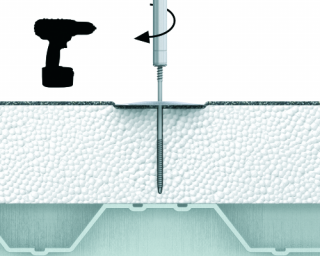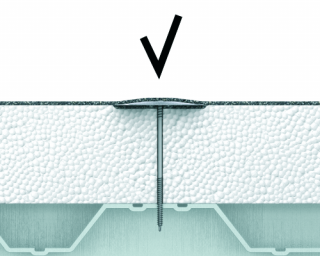 Position POW washer on insulation and insert: WBT, WCS,WW screw
Using drilling machine, drive the screw into substrate until fixing depth is reached
Downloads
Need documents for other product? Visit our Technical Library.
go to library