MBA-SS Stainless steel facade fixing
Fire-resistant stainless steel insulation fixing.
Features and benefits
Metal facade fixing, recommended for use when fire resistance (F120) is a requirement
Stainless steel material for high corrosion resistance
Fast and simple hammer-set installation reduces working times.
Extensive dimensional range allows anchorage of insulation boards up to 250mm thick
Accessory spreader plate, MKC-SS (85mm diameter) also available for installation of soft insulation materials such as mineral wool
Contact us to get information about product availability and it's price
Something went wrong... Please try again.
Fill in the form with your details and send request for a MBA-SS Stainless steel facade fixing
Your request will be sent to our sales department. Please note this is not a purchase order.
Base material
Concrete C20/25-C50/60 (Use category A)

Solid Brick

Solid Sand-lime Brick

Aerated Concrete Block
Applications
Mineral wool (MW) boards
Glass wool
Lightweight wood wool building boards
Lightweight recycled panels
Polystyrene (EPS) boards
Polyurethane (PU) boards
Installation guide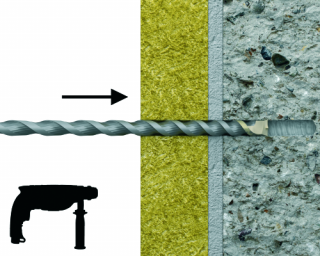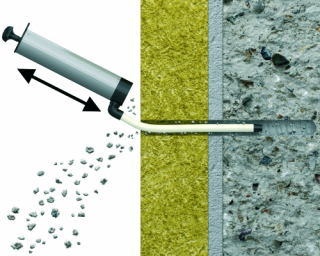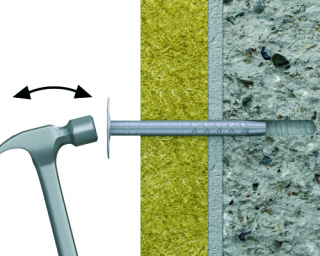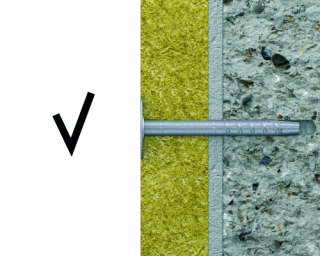 Drill a hole of required diameter and depth
With a hammer, lightly tap MBA fixing (with MKC washer where applicable) through the insulation material into hole, until fixing depth is reached.
Downloads
Need documents for other product? Visit our Technical Library.
go to library