GOK, GOK-N, GOK-PLUS-N + WO, WO-T + K08 Roofing fixing system
Pre-assembled telescopic fastening system for concrete substrate.
Features and benefits
High-quality material used for the production of telescopic fasteners ensures constant mechanical properties for many years. Also, retains its properties over a wide temperature range.
The lower part of the connector telescope has been designed in the shape of a cone with an optimum angle of inclination which significantly affects the speed of its installation.

Internal sleeve design allows pre-assembly with any Rawlplug roofing screw, shortening installation

Hardened screw's thread surface. High quality anti-corrosion coating guarantees resistance of 15 Kesternich cycles.
Contact us to get information about product availability and it's price
Something went wrong... Please try again.
Fill in the form with your details and send request for a GOK, GOK-N, GOK-PLUS-N + WO, WO-T + K08 Roofing fixing system
Your request will be sent to our sales department. Please note this is not a purchase order.
Base material
Concrete
Applications
Insulation layers to flat roofs to substrate: concrete
Installation guide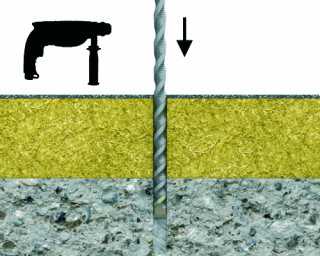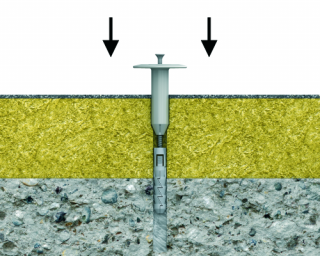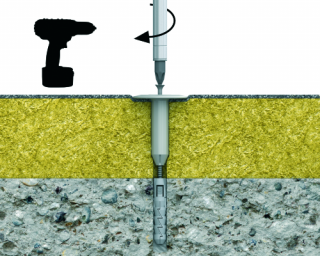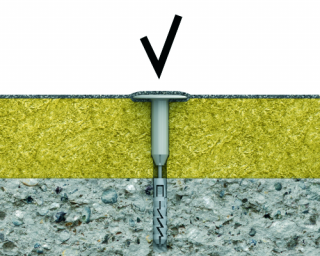 Drill the hole of required diameter and depth (where applicable)
Lightly insert plastic sleeve into insulation material
Using drilling machine, drive the WO screw with K08L040 into substrate until fixing depth is reached
Downloads
Need documents for other product? Visit our Technical Library.
go to library