Tool which pulls the screw head and expands the interset cavity fixing body
Features and benefits
Fast and simple installation reduces working times
No screwdriver needed
Contact us to get information about product availability and its price
Something went wrong... Please try again.
Fill in the form with your details and send request for a AT DIY Tool
Your request will be sent to our sales department. Please note this is not a purchase order.
Applications
Fixing light shelving, brackets and hooks
Installation of ceiling fixtures, such as light fittings
Cable trays
Bathroom fittings
Installation guide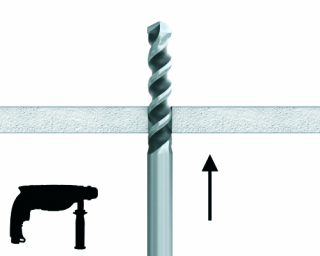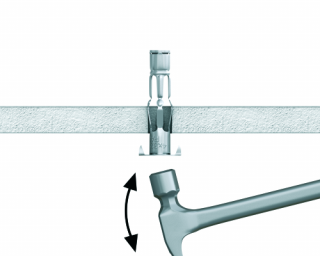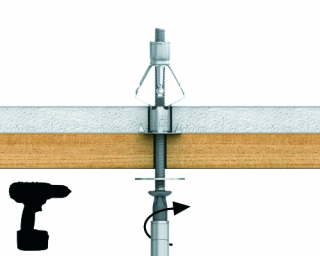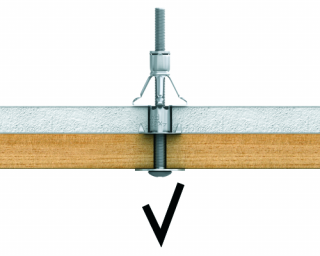 Drill a hole of required diameter.
Insert the fixing into the hole. Tap in lightly, ensuring that the anti-rotation lugs penetrate the face of the base material
With the hole drilled and the fixing inserted, the setting tool or screw driver is used to pull the screw head, thus expanding the fixing body
Downloads
Need documents for other product? Visit our Technical Library.
go to library